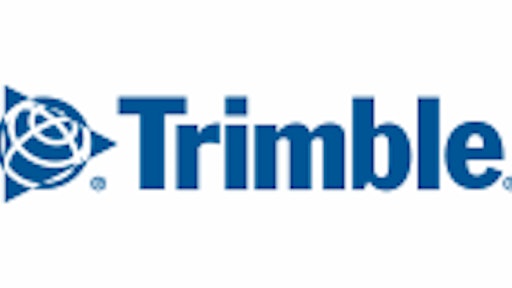 Trimble has entered into a strategic alliance with 3Gtms, Inc., a privately-held provider of transportation management systems (TMS). The alliance includes an equity investment in 3Gtms by Trimble and a commercial reseller agreement with TMW Systems, part of Trimble's transportation and logistics division. 3Gtms offers 3G-TM planning and shipment management software that will be marketed by TMW Systems as part of its transportation solutions portfolio. Financial terms were not disclosed.
3G-TM can be integrated with TMW's enterprise transportation management software to provide the first single-source solution for running both asset-based and non-asset transportation service organizations. The combined solution addresses the rapidly emerging IT needs from the operational convergence among motor carriers, third-party logistics (3PLs) and brokers.
Headquartered in Shelton, Conn., and led by industry pioneer Mitch Weseley, 3Gtms has developed a comprehensive transportation solution, 3G-TM, that is designed to enable shippers, 3PLs and brokers to save on shipping costs, improve margins, and onboard new customers faster, while providing cost saving services. On a single platform, the application simplifies end-to-end logistics processes, implementation, onboarding and training. The proprietary planning and execution algorithm enables real-time reaction to changes in customer orders and shipments and allows review for cost savings opportunities. Comprehensive rating capabilities provide extensive tools for carrier negotiations and flexibility in customer pricing.
"Mitch and the team at 3Gtms are visionaries in the non-asset TMS space. The more we looked at their software, the more convinced we became that it brings the most powerful combination of features and benefits for shipment planning and operations to build on existing TMW software capabilities for our customers," said David Wangler, president of TMW Systems. "Together, we're now able to present a single-source solution to the industry which can enable complex and diversifying transportation service providers to grow their businesses and better address customer needs."
Increasing supply chain technology sophistication and the merging of capabilities across traditional service provider segments in the transportation industry are addressed by the integrated solutions within Trimble's transportation and logistics division and the advanced functionality found in 3G-TM. The technology silos developed over time to separately address shipper, 3PL and motor carrier needs can now be replaced with software solutions that expand cost control, asset management and shipment visibility with advanced load optimization and real-time order management for greatly improved productivity and transportation efficiencies.   
"We have worked with TMW for quite some time and our market visions are in alignment," said Mitch Weseley, founder and CEO of 3Gtms, Inc. "We see that many logistics companies are broadening their service offerings, blurring the traditional lines between different logistics service provider functions. By working with TMW, we can unleash the power of our combined systems for those companies looking for a single solution to cover the breadth of their multi-faceted operations."