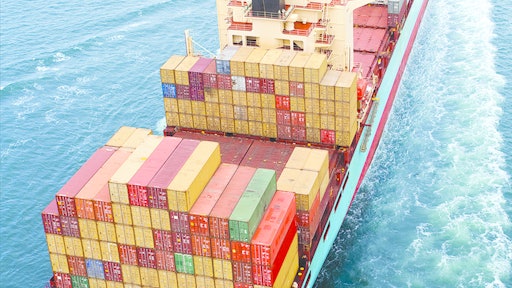 Transpacific Container Carriers To Raise U.S. Export Rates
The Transpacific Stabilization Agreement (TSA) has recommended a general rate increase (GRI) in February in the amount of $100 per 40-foot container (FEU) for cargo moving via the U.S. West Coast, and $200 per FEU for cargo moving via the U.S. East and Gulf Coasts, according to American Shipper. The GRI will not apply to refrigerated shipments, which are rated separately.
FMCSA Issues Rule To Protect Drivers From Coercion
The U.S. Department of Transportation's Federal Motor Carrier Safety Administration (FMCSA) has published in the Federal Register a final rule to help further safeguard commercial truck and bus drivers from being compelled to violate federal safety regulations. The rule provides FMCSA with the authority to take enforcement action not only against motor carriers, but also against shippers, receivers, and transportation intermediaries. The rule addresses three key areas concerning driver coercion: procedures for commercial truck and bus drivers to report incidents of coercion to the FMCSA, steps the agency could take when responding to such allegations, and penalties that may be imposed on entities found to have coerced drivers. 
U.S. Launches Pre-Inspection Pilot For Mexican Ag Imports
The U.S. and Mexico inaugurated a cargo pre-inspection program pilot at Mesa de Otay, Tijuana, Mexico, according to the Sandler, Travis & Rosenberg Trade Report. Under this pilot, U.S. Customs and Border Protection (CBP) officers and agriculture specialists working alongside Mexican customs officers will pre-inspect low-risk, high-volume agricultural commodities that are part of the U.S. Department of Agriculture's national agriculture release program. CBP states that this initiative aims to improve the flow of trade and reduce border wait times and transaction costs.
Oakland Port Terminal Files For Bankruptcy
Outer Harbor Terminal LLC, which operates part of the Oakland, Calif. port, filed for Chapter 11 bankruptcy protection after terminating its lease held in a joint venture with Ports America. Ports America, one of the largest marine cargo operators in the country, said it was shifting its business from the Oakland port to other cities along the West Coast, including Los Angeles and Long Beach.