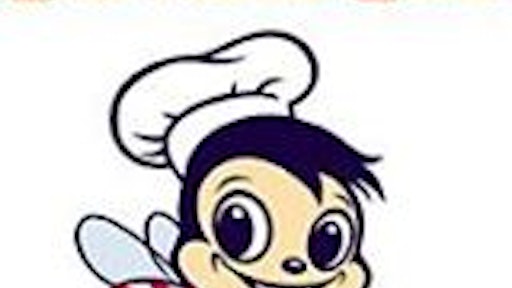 Overcharging/Mislabeling Hammers Whole Foods Market's Sales
Whole Foods Market Inc.'s same-store sales cooled in the third quarter, hurt by competition and an overcharging scandal in its New York City stores, and its shares tumbled 11 percent in after-hours trade, according to Reuters. The Austin, Texas-based chain's same-store sales, a closely watched performance gauge for retailers, were up just 1.3 percent for the quarter ended July 5, far less than the 2.8 percent gain expected by analysts polled by Consensus Metrix.
SUPERVALU INC. To Spin Off Save-A-Lot
SUPERVALU INC.  is exploring a separation of its Save-A-Lot business, and that as part of that process it has begun preparations to allow for a possible spin-off of Save-A-Lot into a stand-alone, publicly traded company. "We believe a separation of our Save-A-Lot business could allow Save-A-Lot, our independent business and our retail Foodbanners to better focus on their respective operations, and pursue strategies specific to their business characteristics and growth potentials, for the benefit of our shareholders, customers, licensees and employees," said President and CEO Sam Duncan.
Venezuelan Troops Occupy Nestle And Empresas Polar Food Warehouse Complex
Venezuelan troops occupied a Caracas warehouse complex used by local food giant Empresas Polar and Nestle to distribute food and beverages, reported CNBC. The move follows months of accusations by President Nicolas Maduro that Polar, the country's largest private employer, is working to sabotage the economy. The company denies this. Maduro's predecessor Hugo Chavez expropriated several warehouses from Polar, in some cases arguing that the space should be used to build houses for the poor.
Kellogg To Eliminate Artificial Ingredients In Cereals And Snack Bars
Kellogg Co.'s Corn Flakes and Rice Krispies are set to turn all-natural soon, according to Reuters. The company, whose cereals have been a popular breakfast choice for decades, said  it was aiming to stop using artificial colors and flavors in its cereal and snack bars by the end of 2018. Kellogg is the latest in a string of U.S. food companies to bow to growing pressure to remove synthetic ingredients from products due to health concerns.
Supervalu Provider Wild Harvest Commits To 100% Cage-Free Eggs
In keeping with its commitment to make it easier for families to live well and within their budgets, the Wild Harvest® brand, part of the Supervalu family of private brands, has announced plans to make 100 percent of its shell eggs cage-free by year end. Earlier this year, the brand introduced a new 18-count cage-free egg, as well as a free-range, non–GMO Project-verified 12-count egg product.
Infor To Acquire GT Nexus For $675 Million
Infor has entered into an agreement to acquire GT Nexus, the world's largest cloud-based global commerce platform, for $675 million. The deal is expected to close within 45 days, pending regulatory approval. Infor is one of the world's leading suppliers of ERP software, which helps manufacturing companies orchestrate production inside the walls of the enterprise. 
India To Seek Nearly $100 Million In Damages From Nestle Over Noodle Recall
India will seek damages of 6.39 billion rupees ($99.3 million) from Swiss group Nestle after a food scare involving reports of excess lead in the firm's popular Maggi noodles forced a nationwide recall, reported Reuters. Nestle, which has been accused of unfair trade practices, would be the first foreign firm to be asked to pay damages on behalf of consumers, the official said, declining to be named. The claim, made on behalf of Indian consumers, was not filed through the courts but with the National Consumer Disputes Redressal Commission (NCDRC), which has semi-judicial powers and will decide on the merits of the case and the size of any damages.
Cyclospora Infection Afflicts 457 People In 29 States
The U.S. Centers for Disease Control and Prevention (CDC) had been notified of 457 ill persons with confirmed Cyclospora infection from 29 states so far this year. Most of these people (275, or 60 percent of the total) experienced onset of illness on or after May 1, 2015, and did not have a history of international travel within 2 weeks before illness onset, CDC reported, according to Food Safety News.
Bumble Bee Foods To Pay Record $6 Million Settlement Over Worker Killed In Oven
Bumble Bee Foods will pay a record $6 million to settle criminal charges filed after a worker burned to death nearly three years ago inside an industrial oven packed with canned tuna, reported the Los Angeles Times. The settlement represents the largest payout in the criminal prosecution of a workplace safety case involving a single victim in California, according to the Los Angeles County District Attorney's Office.
California Woman Sues Costco For Slave-Labor-Farmed Shrimp From Thailand
A California woman has sued Costco Wholesale Corp. for selling farmed shrimp from Thailand, where slave labor and human trafficking in the fishing industry are widespread, and allegedly misleading U.S. consumers about it, according to Bloomberg. The plaintiff cited state laws that bar companies from making false claims about illegal conduct in their supply chain, including human rights violations.