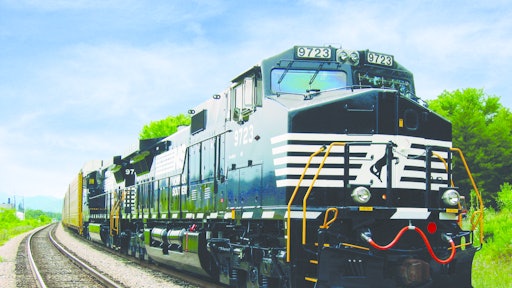 U.S. And Pacific Rim Nations Agree On Transpacific Partnership
The U.S. and 11 other Pacific Rim nations on Monday agreed to the largest regional trade accord in history, a potentially precedent-setting model for global commerce and worker standards that would tie together 40 percent of the world's economy, from Canada and Chile to Japan and Australia, according to The New York Times.
The Trans-Pacific Partnership still faces months of debate in Congress and will inject a new flash point into both parties' presidential contests. But the accord — a product of nearly eight years of negotiations, including five days of round-the-clock sessions here — is a potentially legacy-making achievement for President Obama, and the capstone for his foreign policy "pivot" toward closer relations with fast-growing eastern Asia, after years of American preoccupation with the Middle East and North Africa.
Congress Reaches Accord On $305 Billion Highway Bill
House and Senate negotiators struck an agreement on a $305 billion highway bill that would extend federal transportation funding for five years, setting up an eleventh-hour dash to win approval in both chambers, according to The Hill. The resulting 1,300-page bill, paid for with gas tax revenue and a package of $70 billion in offsets from other areas of the federal budget, comes just days before transportation spending is set to expire on Dec. 4. The measure calls for spending approximately $205 billion on highways and $48 billion on transit projects over the next five years. It also reauthorizes the controversial Export-Import Bank's expired charter until 2019. 
AGRO Merchants Acquires Nordic Logistics And Warehousing LLC
AGRO Merchants Group has acquired Nordic Logistics and Warehousing, LLC, located in Atlanta, Ga. The company's latest partnership with Nordic expands its North American footprint and value-added service offerings, and adds Savannah, Ga. as another key U.S. port of entry/exit for its global customers. The deal will add a total of 12 facilities, 70 million cubic feet of refrigerated and frozen space, and 218,000 pallet positions to the AGRO network – making it the fifth largest global third party temperature-controlled provider.
ORBCOMM Inc. To Acquire WAM Technologies LLC
ORBCOMM Inc., a global provider of machine-to-machine (M2M) and Internet of Things (IoT) solutions, has entered into a definitive agreement to acquire substantially all the assets of WAM Technologies LLC (WAM), an affiliate of Mark-It Services, Inc. Based in Skillman, N.J., WAM is a provider by market share of remote wireless management and control solutions for ocean transport refrigerated containers and related intermodal equipment on a global basis.
Maersk Line To Slash 4,000 Jobs In Response To Market Outlook
In response to both the short-term and long-term market outlook, Maersk Line is accelerating a number of cost and efficiency initiatives, including eliminating 4,000 jobs. Maersk Line will reduce its network capacity and postpone investments in new capacity, while at the same time reducing operating costs by escalating already announced plans to simplify the organization. In light of the lower demand, these initiatives will allow Maersk Line to deliver on the ambition to grow at least in line with the market to defend the market leading position. Over the next two years, Maersk Line expects to lower the annual sales, general and administration (SG&A) cost run-rate by $250 million with an impact of $150 million in 2016. SG&A savings will be derived from already initiated transformation projects and the standardization, automation and digitalization of processes.
Canadian Pacific Railway Seeks Merger With Norfolk Southern
Canadian Pacific Railway formally proposed a merger with U.S. rail company Norfolk Southern in the hopes of creating a transcontinental railway, a deal that would extend the already vast reach of Canada's second-largest railway, according to globalnews.ca. Canada Pacific Railway said it was confident it could satisfy the concerns of regulators on both sides of the border, adding that the proposal could create a company with the potential for faster earnings growth than either railway could achieve on its own.
Triton Container International And TAL International Merge
Triton Container International Ltd. and TAL International Group, Inc. singed an agreement under which the companies will combine in an all-stock merger of equals transaction. The transaction, which has been unanimously approved by the boards of directors of both companies, will create the world's largest lessor of intermodal freight containers with a combined container fleet of nearly 5 million twenty-foot equivalent units (TEU) and revenue earning assets of $8.7 billion. 
Burger Chain Sues DoorDash For Delivering Food Without Permission
In-N-Out has sued Palo Alto, Calif.-based food delivery service DoorDash, which makes money by delivering meals from restaurants and fast-food joints and charging a delivery fee, according to The San Francisco Business Times. The fast-food company alleges that DoorDash is infringing on In-N-Out's trademark. In the lawsuit, In-N-Out accuses the startup of unfair competition, seeking a permanent injunction to get DoorDash to stop delivering its food.
Transportation Insight Acquires Parcel Logistics Provider BirdDog Solutions
Transportation Insight, a global third-party logistics (3PL) provider, has acquired BirdDog Solutions, a provider of parcel logistics solutions in North America. The transaction advances Transportation Insight's small package offering to a more robust suite of services that includes parcel logistics optimization, parcel auditing and advanced parcel analytics. 
Trucking Industry: Let Teens Drive
Trucking companies are pushing Congress to weaken age limits for drivers, which they say will reduce a recruiting shortfall, according to The Wall Street Journal. Under federal law, states can grant anyone over 18 a commercial drivers' license, the main qualification to drive a truck. However, few drivers start that young because they need to be 21 to haul freight across state lines. Trucking executives say the age limit is making it hard to find enough drivers, with the most severe shortage is in long-haul trucking, which typically requires drivers to cross state lines. 
Walmart Expands Click And Collect To Eight Cities
Walmart has announced that its "click-and-collect" Internet grocery shopping model is expanding to eight new cities, with additional markets to be announced in coming weeks, according to Supermarket News. Walmart said service was launching this month in Atlanta; Charlotte and Fayetteville, N.C.; Salt Lake City and Ogden, Utah; Nashville; Tucson, Ariz.; and Colorado Springs. Additional markets will be added in the coming weeks.