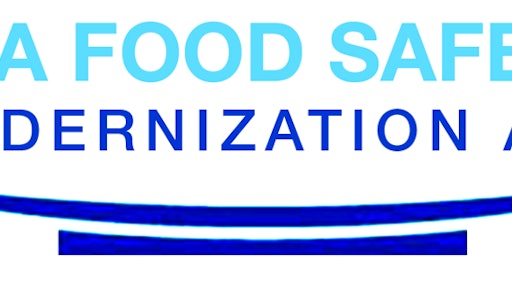 FDA Finalizes FSMA Rules For Produce, Foreign Supplier Verification, 3rd Party Certification
The U.S. Food and Drug Administration finalizied rules that establish enforceable safety standards for produce farms, and make importers accountable for verifying that imported food meets U.S. safety standards. The agency also issued a rule establishing a program for the accreditation of third-party certification bodies, also known as auditors, to conduct food safety audits of foreign food facilities. The rules, which implement the FDA Food Safety Modernization Act, will help produce farmers and food importers take steps to prevent problems before they occur. They build on the preventive controls rules the FDA finalized in September 2015, which mandate modern preventive practices in food processing and storage facilities. These rules work together to systematically strengthen the food safety system and better protect public health.
Dearborn Mid-West Co. Acquires W&H Systems Inc.
Dearborn Mid-West Co. has acquired W&H Systems, Inc., a full-service integrator of material handling systems. W&H will be integrated into Dearborn Mid-West's material handling systems division and will collectively be rebranded DMW&H. The combined organizations will continue to deliver the design, integration, installation and support of material handling systems with focus on the wine and spirits, e-commerce, retail, industrial, and food/beverage industries. 
Terror Attacks Bring Increased Scrutiny To Food Shipments In Europe
Food shipments in Europe are starting to see some slowdowns on account increased inspections caused by the recent terror attacks in Paris, according to marketplace.org. European businesses that have been used to an open border policy are expecting the slowdowns to increase as new border control measures are put in place. Parts of Europe are already seeing bottlenecks, according to Robert Handfield, a professor of supply chain management at North Carolina State University. "They're struggling with getting food shipments on time," he said, "they're struggling with trucks that are bottled up at border crossings, trains that are being held up for inspection."
FDA Approves Genetically Modified Salmon
Based on what it calls "sound science and a comprehensive review," the U.S. Food and Drug Administration is taking several steps regarding food from genetically engineered (GE) plants and animals, including the first approval for a genetically engineered animal intended for food, AquAdvantage Salmon. The agency is also issuing two guidances for manufacturers who wish to voluntarily label their products as containing ingredients from GE or non-GE sources: a draft guidance on labeling foods derived from Atlantic salmon, and a final guidance on foods derived from GE plants. The FDA has approved AquaBounty Technologies' application for AquAdvantage Salmon, an Atlantic salmon that reaches market size more quickly than non-GE farm-raised Atlantic salmon. 
ALDI Removes Artificial Colors, PHOs And MSG From Private Label Food
ALDI, a low-price grocery chain, has removed certified synthetic colors, removed partially hydrogenated oils (PHOs) and removed added MSG from all of its exclusive brand food products. This announcement is part of the company's efforts to expand store offerings and address customers' preferences and needs about particular ingredients in their food. With 90 percent of ALDI products being sold under private labels, ALDI is able to ensure that customers have a wide selection of options free of these ingredients and available at the low prices they are known for.
Class Action Suit Claims Nestle, Hershey's and Mars Use Child Labor
Purchasers of chocolate from Nestle, The Hershey Co. and Mars Inc. have filed three class-action lawsuits against the food companies for allegedly using child labor in the production of their best-selling chocolate candy, including Reese's Peanut Butter Cups, Kit Kat, Twix, MilkyWay, Butterfinger, BabyRuth, M&Ms and many others, according to Hagens Berman. The national class-action law firm filed its California class actions, stating that the three corporations regularly import cocoa beans from suppliers who use child labor, including trafficked and forced child labor. Specifically, Hershey's, Mars and Nestle import cocoa beans from plantations in the Ivory Coast, according to the complaints.
California Restricts Antibiotics For Livestock
California Governor Jerry Brown signed a bill that sets the strictest government standards in the U.S. for the use of antibiotics in livestock production, according to Reuters. The move from California, known for its leadership on public health and environmental issues, comes amid growing concern that the overuse of such drugs is contributing to rising numbers of life-threatening human infections from antibiotic-resistant bacteria known as "superbugs."
World Health Organization: Processed Meat Linked To Cancer
World Health Organization (WHO) experts said eating processed meats like hot dogs, sausages and bacon can cause colorectal cancer in humans, and red meat is also a likely cause of the disease, reported Reuters. The review by WHO's International Agency for Research on Cancer (IARC) said additionally that there was some link between the consumption of red meat and pancreatic cancer and prostate cancer. IARC classified processed meat as "carcinogenic to humans" on its group one list along with tobacco and asbestos, for which there is "sufficient evidence" of cancer links.
European Union Okays Coca-Cola Enterprises Merger Plans To Create World's Largest Independent Bottler
Coca-Cola Enterprises and two other European bottlers of Coca-Cola drinks have secured unconditional European Union antitrust approval for their merger after regulators found no competition issues, according to Reuters. The combination with Coca-Cola Iberian Partners (CCIP) and the German bottling business of Coca-Cola would create the world's largest independent bottler of Coke drinks by net revenue, present in Spain, France and Britain and 10 other countries.
ConAgra Foods To Split Into Two Companies: ConAgra Brands And Lamb Weston
ConAgra Foods Inc. announced plans to pursue the separation of the company into two independent public companies: one comprising its robust consumer portfolio of diverse and leading brands and the other comprising its market leading foodservice portfolio of innovative frozen potato products. The consumer brands business will be renamed Conagra Brands, Inc. and the frozen potato business will operate under the Lamb Weston name.
Anheuser-Busch InBev And SABMiller Agree To Merge, Marking Record Takeover
Anheuser-Busch InBev NV closed in on the biggest corporate takeover in U.K. history after proposing to pay almost $106 billion for SABMiller Plc to create a brewer selling one in every third beer worldwide, according to Bloomberg. A successful takeover would give AB InBev beer brands such as Peroni and Grolsch and control of about half of the industry's profit.