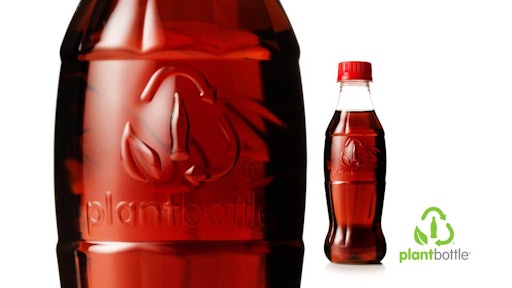 FDA Seeks Comment On Mandatory Recalls
The U.S. Food and Drug Administration has released a guidance document for mandatory recalls. The 7-page document has been released for comment and is presently non-binding.
The purpose is to provide guidance to industry on the implementation of the mandatory food recall provisions of the Federal Food, Drug, and Cosmetic Act, which was added by Section 206 of the FDA Food Safety Modernization Act of 2011 (FSMA). The guidance in this document is in the form of questions and answers and provides answers to common questions that might arise about mandatory recall provisions.
FDA may order a responsible party to cease distributing the article of food, order the responsible party to give notice to certain other persons to cease distributing the article of food, and give the responsible party an opportunity for an informal hearing.
After these steps are completed, FDA may order a recall.
Amazon.com Expands Into Private Label Food
Amazon.com Inc. is preparing to expand its fledgling lineup of private-label brands to include an array of grocery items such as milk, cereal, and baby food as well as household cleaners, The Wall Street Journal reported.
Amazon's planned expansion in the private-label business mirrors a more traditional retail model where name-brand products are sold beside store-owned goods. Private labels have become a vital business for mass-market retailers, generating stronger margins and building loyalty with consumers who no longer view generic products as lower quality.
Amazon has sought trademark protection for more than two dozen categories under its Elements brand, including coffee, soup, pasta, water, vitamins, dog food and household items like razors and cleaning products. Diapers and baby wipes—the latter of which is still on the market—were Amazon's first line of Elements, available to customers who pay $99 a year for a Prime unlimited shipping membership.
Grocery Giants Ahold And Delahaize Explore Merger With U.S. Focus
Dutch grocer Ahold, which owns Peapod and several U.S. supermarket chains, and Belgian rival Delhaize, which owns Food Lion in the U.S., are exploring a merger, a source familiar with the matter said, sending their shares soaring, though analysts were split over the merits of any deal, according to Reuters. "They're sniffing around, exploring the options, but it's very early days," a source said, following press reports about a link-up that could create a 25-billion-euro ($28 billion) business with a focus on the U.S. Both companies declined to comment. 
Bird Flu Crimps Nation's Egg Supply
The bird flu that's squeezing the nation's egg supply is creating headaches for food companies all along the supply chain — from agribusiness colossus Cargill to small-town bakers, according to The Star Tribune in Minneapolis, Minn. Egg prices are rising, and shortages have occurred in some markets, particularly for liquefied or processed eggs. It's so bad for Minnetonka-based Michael Foods, an egg giant, that parent company Post Holdings recently declared that some contracts can't be fulfilled. Meanwhile, bakers and others who rely on eggs as key ingredients for products are getting notices of big price increases that could soon find their way to consumers.
FDA To Expedite Imports With Good Safety Record
The U.S. Food and Drug Administration (FDA) is establishing a voluntary, fee-based program for the expedited review and importation of foods into the U.S. from importers with a proven food safety track record. The FDA is publishing a draft guidance for industry to explain how this new program will work.
The Voluntary Qualified Importer Program (VQIP) will benefit both industry and consumers.
Importers with a robust system of supply-chain management will receive expedited entry for imported foods that are in the program.
Consumer protections are strengthened by enabling the FDA to focus its resources on food imports that are more likely to present a potential risk to public health.
The FDA Food Safety Modernization Act, signed into law in January 2011, provides the FDA with new authorities to ensure that foods imported into the U.S. meet the same safety standards as those set for domestically produced foods.
In addition to establishing mandatory standards for importers of food under the Foreign Supplier Verification Program (FSVP), FSMA also requires the FDA to establish VQIP for importers who achieve and maintain a high level of control over the safety and security of their supply chains. This control includes importation of food from facilities that have been certified as following appropriate food safety practices under FDA's accredited third-party certification regulations, also required by FSMA.

Coca-Cola Co. Unveils All-Plant-Based PET Bottle
Coca-Cola Co. unveiled the world's first PET plastic bottle made entirely from plant materials at the World Expo in Milan, Italy.
PlantBottle packaging uses patented technology that converts natural sugars found in plants into the ingredients for making fully recyclable PET plastic bottles. The packaging looks, functions and recycles like traditional PET but has a lighter footprint on the planet and its resources.
"Today is a pioneering milestone within our company's portfolio," said Nancy Quan, global research and development officer. "Our vision was to maximize game-changing technology, using responsibly sourced plant-based materials to create the globe's first fully recyclable PET plastic bottle made entirely from renewable materials. We are delighted to unveil the first bottles at World Expo – a world-class exhibition where sustainable innovation is celebrated."
Since 2009, Coca-Cola has distributed more than 35 billion bottles in nearly 40 countries using its current version of PlantBottle packaging, which is made from up to 30 percent plant-based materials. The use of PlantBottle packaging has helped save the equivalent annual emissions of more than 360,000 metric tons of carbon dioxide, Coke estimates.
Watchdog Group: FSMA Requires Grocers To Post Recall Notices
The Food and Drug Administration (FDA) must immediately require grocery stores to post notices alerting their customers to food recalls in order to comply with the Food Safety Modernization Act (FSMA), according to the nonprofit Center for Science in the Public Interest (CSPI). The group told Deputy Commissioner for Foods Michael Taylor that in-store notification is critical to protecting the health and safety of consumers who may not otherwise learn about recalled food products.
A survey of CSPI members found 98 percent believed grocery stores should provide information on recalls with most wanting signs posted at the location at the site of the recalled product.
ConAgra To Pay $11.2 M Fine Over Food Poisoning
A ConAgra Foods Inc. unit agreed to pay a record fine and plead guilty to a federal misdemeanor charge stemming from a 2006-2007 salmonella outbreak, according to Dow Jones Newswire. The rare criminal case spotlights how stepped-up enforcement of food-safety laws is shaking up the industry.
ConAgra Grocery Products LLC will pay $11.2 million to resolve allegations that the company shipped contaminated peanut butter under its Peter Pan brand and Wal-Mart Stores Inc.'s Great Value label. The salmonella contamination sickened more than 700 people.
The fine--the largest ever levied in a food-safety case--marks the latest in a string of successful efforts by the Justice Department to hold food companies or their executives accountable for outbreaks of foodborne illnesses that, added together, have sickened thousands.
Since 2013, the Justice Department has won convictions or guilty pleas in four criminal cases against food companies or the executives that ran them. All of the cases fell under the 1938 Federal Food, Drug and Cosmetic Act. By contrast, that is roughly the same number of convictions or guilty pleas as the agency landed under the same act in the 24-year-period from 1988 through 2012.
In most of the recent cases, the Justice Department has successfully prosecuted defendants for introducing contaminated food into the market even without proof that officials acted with criminal intent--a nuance that has jolted the food industry, given its broad implications.
Walmart Tells Suppliers To Cut Antibiotics, Treat Animals Well
Walmart is pressing meat, seafood, dairy and egg suppliers to reduce the use of antibiotics, becoming the first large retailer to take such a public stand against the excessive use of drugs in raising farm animals, according to Reuters.
The voluntary guidelines would limit suppliers to using antibiotics to treat and prevent disease, and not for promoting growth, a controversial practice by livestock producers. The move comes as concern is growing that over-use of antibiotics in animals can spawn drug-resistant superbugs, endangering human health.
PeopleNet Acquires Cadec Global Inc.
PeopleNet, a Trimble company, has acquired the assets of Cadec Global Inc. of Manchester, N.H. Cadec's driver and truck-based platforms coupled with its unique back office analytic tools enable companies to maximize the value of their foodservice and private fleets and improve customer service. The addition of Cadec will further extend the fleet mobility technology and transportation solutions of PeopleNet in the foodservice and private fleet industries.