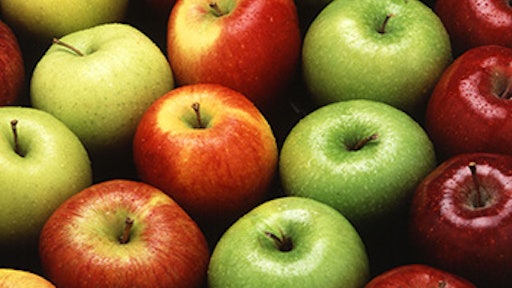 Heinz, Kraft Agree To Merge, Expect To Save $1.5 B Yearly
H.J. Heinz Co. and Kraft Foods Group, Inc. have agreed to merge and create The Kraft Heinz Co., forming the third largest food and beverage company in North America. Under the terms of the agreement, Kraft shareholders will own a 49 percent stake in the combined company, and current Heinz shareholders will own 51 percent on a fully diluted basis. The aggregate special dividend payment of approximately $10 billion is being fully funded by an equity contribution by Berkshire Hathaway and 3G Capital. The combination of these companies joins together two portfolios of brands, including Heinz, Kraft, Oscar Mayer, Ore-Ida and Philadelphia. Together the new company will have eight $1 billion-plus brands and five brands between $500 million and $1 billion. The complementary nature of the two brand portfolios presents substantial opportunity for synergies, which will result in increased investments in marketing and innovation.
California Gov. Brown Orders Water Use Cut; Farms Exempt
California Governor Jerry Brown, in his most sweeping action to combat a devastating multi-year drought, ordered residents and businesses to cut water use by 25 percent in the first mandatory statewide reduction in California history, according to Reuters.  Farmers, already making do with less water for irrigation, will be exempt. The move comes as California's snowpack, which generally provides about a third of the state's water, is at its lowest level on record in a sign the state's drought, now entering its fourth year, is far from over.
As Drought Rages, California Farmers Conserve Water
California, spurred by the drought ravaging the state's agriculture for a third year, is refocusing its water conservation efforts. Agriculture's unrelenting exploitation of groundwater has diminished its ability to be tapped during dry years and serve as a buffer against drought, said Richard Walker, professor emeritus of geography at UC-Berkeley. Even though the groundwater extraction rate jumped by 50 percent over the past few years—a typical response to drought—it is still insufficient to meet the demand of the agriculture sector.
Labor Group Charges McDonald's With Safety Violations
A union-backed group is calling for McDonald's Corp. to be held accountable under federal rules for worker-safety violations at its franchised restaurants, expanding a continuing effort to reduce historical protections for corporations operating under franchise arrangements. The group, Fast Food Forward, backed by the Service Employees International Union, announced a series of complaints it has filed to the Occupational Safety and Health Administration alleging violations by 19 McDonald's franchisees and nine McDonald's Corp.-owned stores. The group has prepared a detailed legal argument that it hopes will persuade OSHA to cite McDonald's Corp. for violations that OSHA might find at independently owned restaurants.
Sanderson Farms To Build $139 M Poultry Plant in North Carolina
Sanderson Farms will open a $139 million poultry complex in North Carolina, to be located in St. Paul's and Robeson County. The facility will house a processing plant and water treatment facility. The complex will have the capacity to process 1.25 million birds per week. The complex will employ approximately 1,100 people and will be equipped to process and sell approximately 500 million pounds.
Local Food Sourcing Drives Growth For 'Urban Farms' In Rural America
While food hubs and farmers markets have sprouted up in urban areas, the local food economy has taken off more slowly in much of rural America. There's been an unexpected push recently, however, to create hyper-dense farms in the land of wide open spaces, according to reports. Nate Storey's greenhouse in Laramie, Wyo. is packed with vegetables growing in long, upright plastic towers. The waste from fish tanks fertilizes the crops through plastic tubing that drips water onto the vertical garden. The greenhouse is small, but produces a lot of food. Like a proud father he shows off bok choy, butter lettuce and spinach.
Safeway To Launch First Fair Trade Certified Seafood
Safeway and nonprofit organization Fair Trade USA announced a partnership to launch Fair Trade Certified™ seafood into the North American market. Beginning with wild-capture tuna from small-scale fishermen in Indonesia, this program is the first of its kind to address both social and environmental responsibility in fishing communities across the globe. The world's first Fair Trade fish will debut in Safeway stores in their Northern California, Portland and Seattle divisions this spring. As additional supply becomes available, the tuna will be introduced in other operating areas.

FDA Approves GMO Apples And Potatoes As Safe
The Food and Drug Administration (FDA) has approved apples and potatoes which are resistant to bruises and don't go brown as safe to eat, according to the Associated Press. Consumer and environmental groups are concerned that such products could have unknown risks to human health. The FDA said the gene-altered apples and potatoes are good for commercial plating since they are "as safe and nutritious as their conventional counterparts."  The decision increases these products' chances of finally appearing on the grocery stores' shelves. The approval covers six kinds of potatoes by Boise, Idaho-based J. R. Simplot Co. and two types of apples by the Canadian company Okanagan Specialty Fruits.
Food Industry Shares GMO Labeling Concerns With Congress
Logistics remain a key concern of any mandatory GMO labeling bill, several panelists at a House Agriculture Committee hearing on biotechnology agreed recently, reported Farm Futures Magazine.
Six panelists, representing several facets of the food and feed supply chain, discussed with committee members their take on labeling GMOs and legislation to provide standards for labeling.
Such a bill was tossed around in the previous Congress. Offered by Rep. Mike Pompeo, R-Kan., the Safe and Accurate Food Labeling Act of 2014 would have established voluntary GMO labeling standards, required a federal standard for the term "natural," and would have required Food and Drug Administration approval for genetically modified ingredients before they were brought to market. While it wasn't approved last year, proponents of the bill felt it could provide consumers with information they desired, without a negative view of products that were made with GM ingredients. Additionally, supporters said voluntary labeling would protect farmers' and manufacturers' ability to select ingredients and products they wanted to use or grow. Several panelists were concerned that competing state-by-state bills to mandate labeling may have a trickle-down impact on the economics of their businesses.
Halal Market Expands; Dubai Plays Key Role
The global value of the halal food market will hit $10 trillion by 2030, according to a Harvard Business School case study. Malaysia, whose population was more than 60 per cent Muslim, exported nearly $10 billion worth of halal food products in 2013, making it the largest halal exporter in the world. Global halal trade was much lower than global trade in, for example, kosher products. For each halal product available in an American grocery store in 2013, there were 86 different kosher products. Dubai-based Al Islami Foods reported that U.S. Muslims spent about $16 billion on kosher products annually because similar halal products were not available. The Harvard team was briefed by Al Islami about halal food production and the vision of Sheikh Mohammed Bin Rashid Al Maktoum, prime minister and vice president of the UAE and ruler of Dubai, to establish UAE as the capital of the world halal economy.
Frozen Food Sales To Rebound Through 2019
After several years of declining sales, the frozen foods segment is expected to climb from $22 billion in 2014 to $23 billion in 2019, according to Packaged Facts, a Rockville, Md.-based market research firm. New natural and organic innovations are adding appeal to a category previously plagued by negative perceptions of quality, taste and healthfulness. Sales of frozen dinners, snacks, side dishes and pizzas were just over $22 billion in 2013, down about 1 percent from 2012. Sales in 2012 slid 1 percent from 2011. In addition to concerns over nutrition, the category has been challenged by increased availability of ready-to-eat and heat-and-eat meals created daily in grocery stores that offer the same convenience but with a fresher appearance.
Grocery Shopping Apps Gain Traction
Grocery shopping apps are moving beyond the test phase. The Piggly Wiggly supermarket in Mayville, Wis. recently introduced the new Fetch Rewards app that aims to simplify grocery shopping by making it more efficient and convenient, The Fetch app is being tested in 10 stores, according to the company, with plans to develop partnerships with about 150 new retail stores this year.
After downloading the free app, available on the Apple App Store and Google Play, customers can use their mobile phones to scan the items they wish to buy as they shop. The app is designed to eliminate the time and energy required to remove items from a cart, scan them and place them back in the cart during checkout. Test stores have several checkout lanes that accept Fetch and some even have dedicated checkout lanes for app users.  The Madison, Wis.-based startup has received a $500,000 loan from the Wisconsin Economic Development Corp.