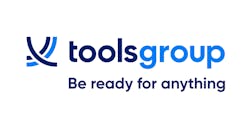 Our Demand Sensing allows you to augment Demand Planning forecast accuracy by incorporating detailed short-term demand data into your forecasts. More accurate forecasts improve customer service and reduce inventories. Industry analysts have shown that Demand Sensing can reduce forecast error by up to 30-50% and increase inventory accuracy by up to 10-20%.
Demand Sensing imports fresh daily demand data, immediately senses demand signal changes compared to a detailed statistical demand pattern, and evaluates the statistical significance of the change. It analyzes partial period actual demand to perform automatic short term forecast adjustment.
The demand signal is netted out using consumption logic at the individual SKU-Account level. This approach insures forecasts are consumed by the correct customers and according to the statistical characteristics of the demand. The net result is improved short term forecast accuracy and tight integration between the demand plan and daily operations.
ToolsGroup offers two types of Demand Sensing, Sell In and Sell Out.
Request More Information
Fill out the form below to request more information about
Demand Sensing