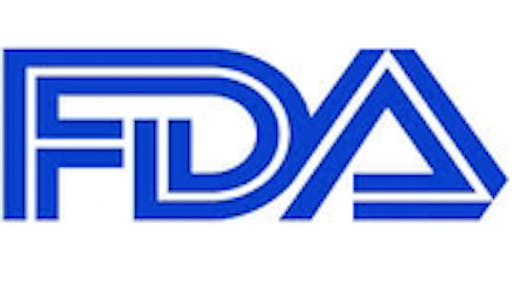 FDA Extends Certain FSMA Compliance Dates; Issues Draft Guidance
The U.S. Food and Drug Administration (FDA) is moving forward with implementing the FDA Food Safety Modernization Act, with the first major compliance dates beginning this month for large food facilities. While the major provisions of the FSMA rules are being implemented as planned, the FDA issued a final rule that extends and clarifies the compliance dates for certain provisions in four of the seven foundational rules. These changes are part of the FDA's continuing efforts to make the rules as practical as possible while still protecting public health. The final rule addresses technical issues and better aligns compliance dates across the four rules.
The provisions in the final FSMA rules remain unchanged, and the FDA also issued a new draft guidance to help industry to comply with certain requirements in the Preventive Controls for Human Food rule. Compliance dates are fast approaching for large food facilities that produce human and animal foods.
Human food companies other than small and very small businesses will need to come into compliance with the Current Good Manufacturing Practice, Hazard Analysis, and Risk-Based Preventive Controls for Human Food rule by September 19, 2016.
Animal food companies other than small and very small businesses will need to come into compliance with Current Good Manufacturing Practices (CGMPs) under the Current Good Manufacturing Practice, Hazard Analysis, and Risk-Based Preventive Controls for Food for Animals rule by September 19, 2016, and with preventive controls by September 18, 2017.
The two CGMP and preventive controls rules – together with the five other foundational rules that will be implemented over the next several years to strengthen FDA oversight of produce, imported foods, sanitary transportation and intentional adulteration – will create the preventive and risk-based food safety system mandated by FSMA and reduce foodborne illness.
The changes announced in the final rule impact the compliance dates for certain provisions in these four rules: the two CGMP and Preventive Controls rules for human and animal food, Foreign Supplier Verification Programs (FSVP), and Produce Safety. The changes include providing more time for manufacturers to meet requirements related to certain assurances that their customers must provide more time for importers of food contact substances, and other extensions to align compliance dates for various other food operations, or provide time for FDA to resolve specified issues. The rule also clarifies the time frame for agricultural water testing.
Mondelēz Drops Its Bid For The Hershey Company
Mondelēz International Inc., has ended discussions with The Hershey Company regarding a possible combination of the two companies. Hershey rejected Mondelez's $23 billion takeover bid, which was announced in June. A takeover would have created the world's largest confectioner and expanded Mondelēz's U.S. footprint.
"As the world's leading snacking company, we remain focused on successfully executing our strategy to deliver both sustainable top-line growth and significant margin expansion and are well-positioned to continue to deliver value to our shareholders," said Irene Rosenfeld, Mondelēz chairman and CEO.
An acquisition by Mondelēz would have brought major changes to the confection supply chain and given Mondelēz control of the production and distribution of Cadbury chocolates in the U.S., which Hershey holds the license to produce.
Whether or not Hershey remains independent long-term is uncertain, since the trust that holds majority ownership will reconstitute its board of directors in response to a Pennsylvania investigation of allegedly excessive compensation and conflicts of interest.
Obama Signs GMO Labeling Law; Industry Applauds, Activists Criticize
President Obama on Friday signed S. 764 into law, setting in place one national standard for GMO disclosure that brings consistency, certainty and an end to restrictions on interstate commerce facing retailers, manufacturers and customers. While the Food Marketing Institute (FMI) and the Grocery Manufacturers Association (GMA) applauded the signing, an activist group, FoodDemocracyNow!, said it will challenge the law.
"I am convinced it will help circumvent further consumer confusion on the already misunderstood and complex topic of GMOs," said Leslie Sarasin, FMI president and CEO.
FoodDemocracyNow! said Obama has written a blank check to Monsanto and Big Food while betraying his 2007 promise while running for the White House. Attorneys for the organization will be mounting a legal challenge in the coming weeks for this law's numerous legal problems including its infringement on the 14th amendment of the Constitution that guarantees "equal protection for all."
Container Solutions Giants Merge
Hoover Container Solutions, Ferguson Group and CHEP Catalyst & Chemical Containers announced that they are merging to form Hoover Ferguson Group (HFG). The combined HFG business will provide their full range of customers with products and solutions through a global network of more than 70 service centers and 550 expert team members.
The merger is aiming to be complete October of 2016. Donald W. Young, CEO of Hoover, will lead the new company, supported by a management team comprised of senior executives from Ferguson, CCC, Hoover and Brambles.
Oracle Will Acquire NetSuite
Oracle has entered into a definitive agreement to acquire NetSuite, the very first cloud company. The transaction is valued at $109.00 per share in cash, or approximately $9.3 billion.
"Oracle and NetSuite cloud applications are complementary, and will coexist in the marketplace forever," said Mark Hurd, Oracle's chief executive officer. "We intend to invest heavily in both products—engineering and distribution."
"NetSuite has been working for 18 years to develop a single system for running a business in the cloud," said Evan Goldberg, founder, chief technology officer and chairman, NetSuite. "This combination is a winner for NetSuite's customers, employees and partners."
"NetSuite will benefit from Oracle's global scale and reach to accelerate the availability of our cloud solutions in more industries and more countries," said Zach Nelson, Netsuite chief executive officer. "We are excited to join Oracle and accelerate our pace of innovation."
The evaluation and negotiation of the transaction was led by a special committee of Oracle's board of directors consisting solely of independent directors. The special committee unanimously approved the transaction on behalf of Oracle and its board of directors.
The transaction is expected to close in 2016. The closing of the transaction is subject to receiving certain regulatory approvals and satisfying other closing conditions including NetSuite stockholders tendering a majority of NetSuite's outstanding shares in the tender offer. In addition, the closing is subject to a condition that a majority of NetSuite's outstanding shares not owned by executive officers or directors of NetSuite, or persons affiliated with Larry Ellison, his family members and any affiliated entities, be tendered in the tender offer.
Logility Acquires Integration Solutions Provider AdapChain
Logility, Inc., a provider of collaborative supply chain optimization and advanced retail planning solutions, has acquired privately-held AdapChain, a U.S.-based developer of advanced integration solutions.
AdapChain's technology speeds and simplifies the complex integration of supply chain with enterprise resource planning (ERP) solutions through a proven template-based approach. AdapChain's AdapLink (now Logility Voyager AdapLink) enables companies to enhance their supply chain capabilities by quickly integrating the rich transaction and master data from their enterprise systems with Logility Voyager Solutions. The acquisition builds on years of collaboration between AdapChain and Logility to develop an application with proven ERP templates that redefine and simplify supply chain integrations for companies around the world.
As the business environment grows increasingly more complex, companies find their ERP and related enterprise business solutions do not offer the rich breadth and depth of capability provided by Logility's advanced planning and optimization solutions. The continued adoption of more mature business processes such as sales and operations planning (S&OP) and integrated business planning (IBP), and the ability to leverage the Internet-of-Things (IoT) further drives the need to connect multiple enterprise systems across the organization.
Voyager AdapLink simplifies the process of connecting these systems, including those from Infor, JDA, Microsoft, Oracle, and SAP, with Logility's best-of-breed supply chain and retail optimization solutions to drive additional insight and visibility. By simplifying the integration and upgrade process, companies are able to realize lower total cost of ownership and increase the rate of system adoption within the organization.
Lineage Logistics Acquires Consolidated Distribution Corporation
Lineage Logistics, LLC, a warehousing and logistics company backed by Bay Grove, has acquired Consolidated Distribution Corporation, a third-party logistics and redistribution company headquartered in Lombard, Ill. With the acquisition of CDC, Lineage becomes the largest customized re-distribution network in the U.S. Financial terms of the transaction were not disclosed.
Founded in 1990, CDC is a foodservice supply chain logistics company and the largest independent multi-concept re-distribution provider in the nation. Its re-distribution operation serves the retail and manufacturing industries, as well as the foodservice franchisors and purchasing cooperatives of the nation's most recognizable restaurant brands. With access to multi-temperature warehouses in Illinois, Georgia and Texas, CDC also adds to Lineage's facility network of over 600 million cubic feet across 113 facilities in 22 states, which represents the second largest refrigerated warehouse network globally based on data from the International Association of Refrigerated Warehouses.
Honeywell Nears Agreement to Buy JDA Software for Around $3 Billion
Honeywell International Inc. is nearing a deal to acquire JDA Software Group Inc., a maker of software that helps businesses manage their supply chains, according to a person familiar with the matter, reported MarketWatch. The deal would value closely held JDA at around $3 billion.
The acquisition would boost Honeywell's shift into software. The company's chief executive, David Cote, says about half of the company's 23,000 engineers are now working on software, as opposed to the heavy goods like jet engines and building control systems for which the company is best known.
JDA sells software that helps hundreds of retailers optimize their supply chains and merchandising. It also provides warehouse management software to manufacturers and consumer products companies.
McDonald's Removes Artificial Preservatives From Breakfast Menu
Breakfast menu items at McDonald's — including pork sausage patties, omelet-style eggs and scrambled eggs — no longer contain artificial preservatives. McDonald's announced that new buns no longer have high fructose corn syrup, including the buns used for Big Macs and McChicken sandwiches, according to USA Today.
The menu upgrades are the latest attempt by the fast-food chain to remake its image for a customer base that's become more concerned with eating healthful and natural food.
McDonald's spokeswoman Becca Hary said the company got rid of an artificial preservative used in the cooking oil for McNuggets and now makes McNuggets themselves with "ingredients that sound more familiar to people," such as pea starch and rice starch. McDonald's also got rid of chicken skin, safflower oil and citric acid in McNuggets. Sodium phosphates, a common food additive that helps keep meat moist, are gone from the chicken meat, but not the breading.
Wendy's to Remove Chickens Raised with Antibiotics
Wendy's Co, the fifth-largest U.S. fast-food chain by revenue, will quit using chickens raised with antibiotics important to human health by 2017, the company told Reuters.
McDonald's Corp also said it had completed its shift to using only using chickens raised without antibiotics important to human medicine, months ahead of its estimated March 2017 target.
Concern has been growing among public health experts, consumers and shareholders that the overuse of such drugs is contributing to rising numbers of life-threatening human infections from antibiotic-resistant bacteria dubbed "superbugs."