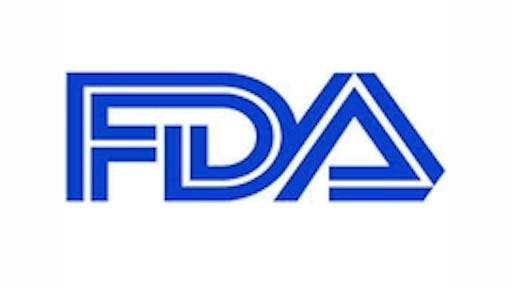 FDA Finalizes FSMA's Intentional Adulteration Rule
The U.S. Food and Drug Administration finalized a new food safety rule under the Food Safety Modernization Act (FSMA) that will help to prevent wide-scale public health harm by requiring companies to take steps to prevent intentional adulteration of the food supply. Under the new rule, both domestic and foreign food facilities, for the first time, are required to complete and maintain a written food defense plan that assesses their potential vulnerabilities to deliberate contamination where the intent is to cause wide-scale public health harm. Facilities now have to identify and implement mitigation strategies to address these vulnerabilities, establish food defense monitoring procedures and corrective actions, verify that the system is working, ensure that personnel assigned to these areas receive appropriate training and maintain certain records.
Food manufacturers are required to comply with the new regulation within three to five years after the publication of the final rule, depending on the size of the business.
Listeria Outbreak Expands Frozen Fruits And Vegetable Recall
CRF Frozen Foods expanded a voluntary recall of frozen organic and non-organic fruits and vegetables because of possible health risks, according to CNN. The company issued the recall in cooperation with the U.S. Food and Drug Administration and the Centers for Disease Control and Prevention (CDC) because the products might be contaminated with listeria.
CRF said the CDC notified it that seven people from three states have become ill and were hospitalized due to listeria. Some of these illnesses have been linked to consuming CRF-manufactured or processed products. Two of these individuals died, but listeria was not the cause of death in either person, CRF said in a statement.
The expanded recall of frozen vegetables includes all of the frozen organic and non-organic fruit and vegetable products manufactured or processed in CRF Frozen Foods' Pasco, Wash., facility since May 1, 2014. All of the affected products have the best by dates or sell by dates between April 26, 2016, and April 26, 2018. These include about 358 consumer products sold under 42 different brands.
CRF initially recalled 15 frozen vegetable items on April 23, 2016, out of concern that they were potentially contaminated with listeria. The listeria was discovered through routine testing by state health officials in Ohio. Listeria was found in one lot of Individually Quick Frozen organic petite green peas and one lot of IQF organic white sweet cut corn. CRF suspended operations at its Pasco facility as of April 25.
Scientists: Genetically Engineered Food Is Safe
The first genetically modified food to hit the market 22 years ago was a tomato that did not win any taste tests. But it did pass the food safety test, and genetically engineered food has ever since turned out to be as safe as any other, according to Food Safety News. The National Academies of Science, Engineering and Medicine has found — based on 900 studies and reviews of the disease data out there — that there is no evidence of human health effects from the embrace of genetically modified crops.
While moving food safety of the genetically modified crops into the "settled science" category, the expert panel left plenty on the table to fight about. There's disagreement about whether the herbicide glyphosate, often sold with genetically modified seeds, might cause cancer; about how genetically engineered (GE) fields might be impacting weed growth, pest growth and crop yields. The report also came down on the side of "transparency" over whether genetically modified organisms (GMOs) are associated with specific foods.
FDA Modernizes Nutrition Facts Label For Packaged Foods
The U.S. Food and Drug Administration has updated its Nutrition Facts label to make sure consumers have updated nutritional information for most packaged foods sold in the United States. The label will help people make informed decisions about the foods they eat and feed their families. The new will include the following.
An updated design to highlight "calories" and "servings."
Requirements for serving sizes that more closely reflect the amounts of food that people currently eat.
Declaration of grams and a percent daily value (%DV) for "added sugars" to help consumers know how much sugar has been added to the product.
"Dual column" labels to indicate both "per serving" and "per package" calorie and nutrition information for certain multi-serving food products that could be consumed in one sitting or multiple sittings.
For packages that are between one and two servings, such as a 20-ounce soda, the calories and other nutrients will be required to be labeled as one serving because people typically consume it in one sitting.
Updated daily values for nutrients like sodium, dietary fiber and vitamin D, consistent with Institute of Medicine recommendations and the 2015-2020 Dietary Guidelines for Americans.
Declaration of Vitamin D and potassium that will include the actual gram amount, in addition to the %DV. These are nutrients that some people are not getting enough of, which puts them at higher risk for chronic disease.
"Calories from Fat" will be removed because research shows the type of fat is more important than the amount. "Total Fat," "Saturated Fat," and "Trans Fat" will continue to be required.
An abbreviated footnote to better explain the %DV.
Most food manufacturers will be required to use the new label by July 26, 2018. Manufacturers with less than $10 million in annual food sales will have an additional year to comply with the new rules.
App Manages Farm Fresh Deliveries In Seconds
A startup called Souper Seconds has developed a marketplace app that allows manufacturers to purchase directly from a supplier, avoiding lengthy conversations relating to availability, transportation, and payment. After produce is purchased in the app, Souper Seconds locks in a requested driver and the food arrives at the wholesale buyers' location within their requested delivery window. In essence, it is a produce buying market platform for wholesale accounts that offers convenient, farm-direct, and easy-to-order products.