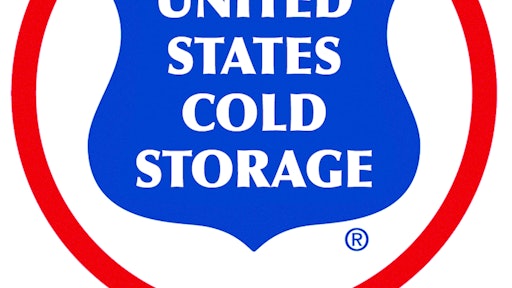 South Carolina to Build Inland Port
The South Carolina State Ports Authority has announced plans to move forward on plans to build an inland port near Greer, S.C. that will be served by Norfolk Southern Railway. Greer is located about 215 miles northwest of the Port of Charleston.
Officials say the inland port will not only move goods efficiently through the Port of Charleston, it would also eliminate 50,000 truck trips a year on busy Interstate 26.
It's expected that the inland port could be built by 2019—five years earlier than initially projected.
U.S. Cold Storage Breaks Ground on Omaha Facility
U.S. Cold Storage broke ground last month on a new facility in Omaha, Nebraska. The new $20 million state-of-the-art facility is not only designed with many sustainability and energy-saving features, but with food safety in mind too.
Products in the new facility will be cooled by carbon dioxide cascade cooling systems rather than the ammonia and brine systems currently used by most cold storage companies. In addition, U.S. Cold Storage is using LED lighting, variable frequency drive motors and refrigeration equipment, and will cover the new building with a white, highly efficient rooftop.
To enhance safety and security, employees and visitors will be required to use access cards, while closed circuit digital cameras will be used to monitor the facility and grounds.
Indiana Cracking Down on "Hot Trucks"
Indiana State Police and state health department officials are continuing to crack down on refrigerated trucks whose cargo has exceeded temperature limits. Most of the infractions have occurred in Tippecanoe and Clinton counties.
Since March 1, a new law allows Indiana state troopers in the commercial vehicle enforcement division to give a hot truck driver a ticket without an inspection from the health department.
Meanwhile, the Indiana State Department of Health has designed a uniform inspection report so that all local health departments are using the same type of inspection report.
Currently, trucking companies are responsible for all costs associated with disposing of spoiled food by the health department and paying fines from state troopers.
Great Dane Plant Delivers First Refrigerated Trailer
Last month, Great Dane Trailer's new refrigerated trailer plant in Statesboro, Georgia delivered its first customer trailer produced to order—an Everest TL trailer to Rowland Transportation of Dade City, Florida.
"It's exciting to see customer trailers rolling off of our assembly lines here in Statesboro," remarked plant manager Kevin Black. "We've made tremendous progress since opening our doors earlier this year—all made possible due to the hard work of our dedicated plant employees and community partners."
Panalpina Improves Cold Chain With SmartView Technology
Global transportation and logistics provider Panalpina is using its SmartView brand technology to boost cold chain visibility and monitoring. The company first introduced SmartView at its air freight hub in Luxembourg in November 2009.
In the first half of 2012 alone, one-fifth of Panalpina's air cargo that was transported on its Luxembourg-Huntsville (Alabama) route was temperature-controlled, and it's likely to continue growing.
Americold Taps Cold Chain LLC for Freezer Door Retrofit
Americold, a provider of temperature-controlled warehousing and logistics to the food industry, recently tapped Cold Chain LLC of Boise ID to complete a retrofit of freezer door systems at its Nampa, Idaho facility. The project is expected to save Americold almost 1.32 million kilowatt-hours annually, and the firm will recoup all expenses in less than 2.5 years.
"After the project, our electric savings are much better than we expected," said Neal Evans, Americold's facility service manager.
Roadcheck Unveils Compliance Issues Involving Commercial Trucks, Buses
In June, the Commercial Vehicle Safety Alliance (CVSA), an international organization that promotes commercial motor vehicle safety and security, conducted 74,072 truck and bus inspections during the 25th annual Roadcheck, which targets commercial vehicles from Canada to Mexico for inspection over a 72-hour period. The program deploys CVSA-certified inspectors to conduct compliance, enforcement, and educational initiatives in the field.
The overall out-of-service rates for Roadcheck this year were 20.9 percent for vehicles and 4.6 percent for drivers, both of which were higher than last year's numbers.
Roadcheck focused on two primary issues this year—braking systems and Hours-of-Service compliance—the leading areas for violations involving trucks and drivers. The good news was that violations in these two key categories actually declined a bit this year. In addition, seatbelt violations also dropped to 848, the fewest recorded since 2007.