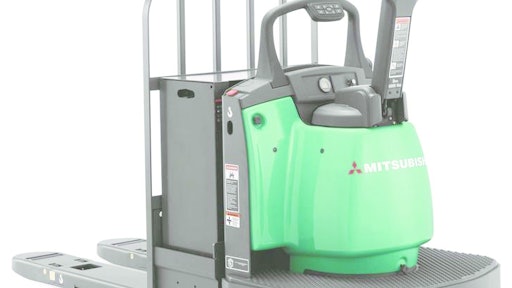 787 Dreamliner Makes First   Sustainably Fueled Flight
Boeing and All Nippon Airways report that a 787 Dreamliner recently made history by completing a flight powered in part by sustainable biofuels.
According to a press release, the flight between Boeing's Delivery Center in Everett, Washington and Tokyo's Haneda Airport was also the first-ever trans-Pacific biofuel flight.
"The 787 is the most environmentally progressive jetliner flying [today], combining fuel efficiency and comfort with reduced carbon emissions," said Billy Glover, commercial airplanes vice president of Environment and Aviation Policy at Boeing.
Officials noted that the 787 flew with biofuel made primarily from used cooking oil and emitted an estimated 30 percent less CO2 emissions, when compared to similarly-sized airplanes. Of the reduction in greenhouse gasses, about 10 percent can be attributed to the use of biofuel and approximately 20 percent to the technology and efficiency advancements offered by the Dreamliner.
Florida Port Gearing Up for   Trade Boom
Florida's Port of Panama City is investing million of dollars to help position the port for a boost in trade that is expected to result once the expansion of the Panama Canal is completed in 2014.
While larger ships will call the state's biggest ports, including Miami and Jacksonville, once the canal expansion project is completed, "second tier" vessels will look towards smaller ports such as the Port of Panama City, say maritime officials.
According to Florida's Department of Transportation Secretary Ananth Prasad, "We want to make Florida the trade gate into the United States." Referring to the Port of Panama City, Prasad added that, "This port is very well-connected by rail and highway. So, when those bigger ports focus their eyes to the bigger ships, our goal is to attract (displaced) resources to this port."
Prasad noted that the Port of Panama City already has made $50 million in port upgrades and will invest an additional $35 million in the next few years. He also said an expanded port in Panama City could draw more products from Mexico.
"The ports along the Gulf Coast are the closest to Mexico," Prasad said. "There is no reason why Port of Panama City can't be a major player in import and export while servicing the Southeast, whether it is Alabama, Georgia, Louisiana or Mississippi. It can cater to the market versus bringing in (cargo) by land trough Texas."
At the same time, Wayne Stubbs, executive director at the Port of Panama City, said the port also is installing a refrigeration system to help keep perishable products fresh as they come through the port.
"When we start getting into trade with Honduras, we'll also get fruits and vegetables coming through this area," Stubbs said. "We have a pretty persistent banana company interested in coming through our port."
Stubbs also said he expected the port to handle more corn syrup transported for PepsiCo.
Kansas Repeals Motor Carrier Property Tax
According to the American Trucking Associations' State Laws newsletter, Kansas has repealed its motor carrier property tax, effective in 2014. The property tax will remain in effect for the 2012 and 2013 tax years.
The tax, which has been in place since 1956, subjects for-hire motor carriers operating in Kansas, whether or not based there, to an ad valorem tax on the value of their rolling stock. This is paid by a separate return, and as ATA notes: "Is at best a compliance nuisance for carriers."
Lately, however, it has also become expensive.
The new legislation (H.B. 2557) signed into law by Kansas' governor on April 6, imposes an additional registration fee (called a commercial vehicle fee), to be paid by intrastate and interstate carriers operating in Kansas, the latter to pay it through the International Registration Plan. The additional fee, unlike the repealed property tax, will apply equally to for-hire and to private carriers.
Report Touts Benefits of Alternative Fuel Vehicles
Many fleet managers in North America and Europe are facing increasing pressures to have sustainable fleet operations, while simultaneously finding ways to reduce costs, including cutting fuel consumption and maintenance, according to a report by Pike Research.
The research firm states that one way to achieve these goals is to switch from conventional gasoline or diesel vehicles to alternative fuels and propulsion systems. Fleet operators have a wide range of alternative vehicle options available to them, including battery electric, hybrid electric, plug-in hybrid, fuel cell, compressed natural gas (CNG), and other models, all of which offer different emissions, operational, and cost characteristics.
While these alternative fuel vehicles carry an up-front cost premium, the total cost of ownership (TCO) over the lifetime of the vehicle can be lower than conventional internal combustion engine vehicles.
The lowest alternative fuel option for fleet operators in the U.S. is the battery electric vehicle, assuming that the operator is able to claim the $7,500 federal tax credit, according to Pike Research.
The report provides a comparative TCO analysis across various alternative fuel vehicle categories, including: biodiesel, ethanol/flex-fuel, propane/auto-gas, compressed natural gas, stop-start, hybrid electric, plug-in hybrid electric, battery electric, and fuel cell vehicles.
An executive summary of the report is available for download on the firm's Web site.
Navman Wireless Debuts Temperature Monitoring Solution
Navman Wireless has a new temperature monitoring and tracking solution that will provide managers of refrigerated fleets real-time remote data from all monitoring devices. It's also designed to help fleet managers ensure that temperature-controlled loads are delivered efficiently, on time, and in acceptable condition.
"Businesses running refrigerated fleets are constantly looking for new ways to maximize fleet efficiency and simplify records, while doing everything possible to ensure temperature-controlled goods remain within set conditions," said Steve Blackburn, European vice president, Navman Wireless UK. The solution "interfaces with all leading temperature monitoring devices commonly used in refrigerated transport and is suitable for use in refrigerated vans, trucks and trailers. It also enables compliance with all current legislation, including Hazard Analysis and Critical Control Points (HACCP)," he added.
COSCO Shipping Reports $429 Million Q1 Loss
China's COSCO shipping line reported a net loss of 2.7 billion yuan ($429 million) in the first quarter of this year as a continued supply glut in its bulk carrier business pushed freight rates lower.
The shipping line—which operates the world's largest bulk cargo fleet and ranks as the fifth-largest global container liner—has also been hit by rising fuel costs and slowing growth in international trade amid an uncertain global economy.
Even worse, a meaningful turnaround following a series of freight rate hikes in COSCO's container shipping sector was unlikely to offset the losses from dry bulk, analysts said.
The outlook for the remainder of the year is equally choppy. In March, COSCO's chairman, Wei Jiafu, said that overcapacity coupled with a funding squeeze would continue to put downward pressure on the global shipping industry.
Clean Energy Teams with Waste Pro USA on CNG Fueling Station
Clean Energy has contracted with Waste Pro USA, a solid waste collection, recycling and disposal company, to build, operate and maintain a new CNG fueling station in Fort Pierce, Florida.
In a release dated April 17, Clean Energy said the private time-fill fueling facility will support the company's new fleet of CNG-powered trash trucks.
Development of the Waste Pro CNG station in Fort Pierce has been permitted, with the opening projected for the early third quarter of 2012. In Phase One of its CNG transition effort, Waste Pro expects to deploy 150 heavy-duty waste collection and recycling trucks to serve residential and commercial customers.
John J. Jennings, president and CEO of Waste Pro, said, "We care about the communities we serve. This move will reduce emissions in our operating footprint and potentially provide fueling stations for the cities and counties we serve."
In addition, Raymond P. Burke, Clean Energy vice president, remarked that, "We are pleased to partner with Waste Pro to support its new fleet commitment to natural gas-powered trucks to add fuel diversity, curtail harmful emissions and dependence on foreign oil. We congratulate Waste Pro for its exemplary leadership efforts in the Southeast U.S. region."
Clean Energy is a provider of natural gas fuel for transportation in North America focused on the expanding natural gas vehicle fueling market.
Mitsubishi Forklift Trucks Introduces New Electric Trucks
Mitsubishi Forklift Trucks has introduced its new PWR30 electric walkie end-rider truck. The new walkie end-rider is targeted towards a variety of applications, including low-level order picking, long distance transporting, and loading and unloading of trailers.
The PWR30 series, available in a 6,000 lb. capacity, is designed for speed and productivity. Its features include quick acceleration, reliable braking, and enhanced ergonomics. The end-rider truck is currently the fastest end-rider in the industry; the PWR30 achieves speeds up to 9.3 mph.
There are several options that can be added to the PWR30 series, according to Mitsubishi. For instance, the electric coast control option can be added to help operators save time and energy by eliminating the need for operators to step back onto the truck in order to move to the next pick location. A corrosion protection package, which includes galvanized chassis, pull rods, load wheel linkage, lift linkage and forks, is also available to help provide increased durability in challenging environments.