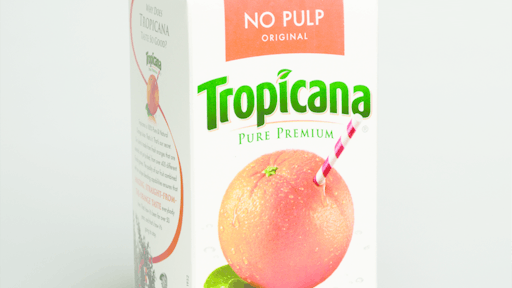 U.S. Supreme Court Strikes Down California Slaughterhouse Law
The U.S. Supreme Court overturned a California law that would require euthanizing downed livestock at federally inspected slaughterhouses to keep the meat out of the nation's food system.
California strengthened regulations against slaughtering supposed "downer" animals after the 2008 release of an undercover video produced by the Humane Society of the United States showed workers abusing cows at a slaughterhouse. In a widely expected decision, the high court ruled that the state's 2009 law was blocked from going into effect by federal law administered by the Agriculture Department's Food Safety and Inspection Service.
However, some provisions of California's law were upheld. It's still illegal in the state to transport a downed animal to the slaughterhouse, and to buy and sell sick livestock outside of the slaughterhouse. The high court also said that the ruling upholds state bans on slaughtering horses for human consumption. But, animals that become sick or stressed during transit to slaughterhouses can be killed for food.
e-Commerce Poised for Strong Expansion in 2012
Not only did e-commerce grease the wheels for better than expected holiday spending this past season, but the year ahead promises to set new records for e-commerce.
According to a new study from comScore, U.S. retail e-commerce spending reached $161.5 billion in 2011—a 13 percent increase over 2010.
"In the face of continuing uncertainty regarding the U.S. economy, consumers increasingly went online for their shopping needs," said comScore's chairman Gian Fulgoni, referring to the latest figures. "Price and convenience continue to be the critical value drivers for e-commerce, and unless those conditions change we can expect to see more channel-shifting to online in 2012 and perhaps even an acceleration in the current growth trend."
Meanwhile, a study published in January from IBM Research shows the percentage of holiday shoppers who made their purchases online this past holiday season was well over double the amount from 2010. In particular, 14.6 percent of 2011 holiday shoppers made their purchases from a mobile device, as opposed to only 5.6 percent in 2010.
Apps, too, are making news. According to Flurry Analytics, between December 25 and 31st, over 1.2 billion apps were downloaded, marking the first time ever the figure has broken the one billion mark.
More Companies Using Mobile Racking to Optimize Space
More companies are turning to mobile racking solutions to optimize space in their facilities, particularly as the cost of leasing industrial property has begun to rise again.
And, it's not just larger organizations that are making the move.
Komori UK Ltd, a medium-sized manufacturer of printing production equipment, recently completed the installation of a mobile system in their Leeds, Yorkshire facility that resulted in 1 50 percent reduction in pallet racking floor space.
The system was designed by SSI Schaefer.
According to an executive with Komori, "We have achieved sig nificant space and cost savings as a result of Schaefer's mobile pallet racking system, which is good news for the business—storage capacity is often scarce and expensive, but this system has allowed us to gain high density, easy to access storage space without having to pay out for larger premises than necessary."
Canada Considers Changes to Wine Labeling Rules
The Canadian Food Inspection Agency (CFIA) is seeking input from stakeholders and the Canadian public on regulatory amendments related to wine labeling.
Proposed amendments would allow wine manufacturers to display mandatory labeling information on any part of the surface of the wine container, excluding its top and bottom, provided that it can all be seen without having to turn the container.
The amendments would help Canada harmonize its wine labeling rules with other wine producing trading partners and facilitate international trade in wine. Furthermore, wine exporters would be able to sell wine to other countries without having to redesign their labels for each individual market.
In addition, the CFIA is proposing to develop an internationally recognized standard for ice wine, which would deter sales of fraudulent ice wine. Specifically, the standard would require ice wine to be made only from grapes naturally frozen on the vine.
Pakistan's Food Not Meeting Global Standards
Speakers at a recent discussion group held at the University of Agriculture in Faisalabad, Pakistan say the country is not meeting the standard of Safe, Quality Food (SQF), despite being the eighth largest world food consumer market in the world.
Managed by the Food Marketing Institute (FMI), the SQF (Safe, Quality Food) Code is designed for use by all sectors of the food industry, and meets the safety standards of the Global Food Safety Initiative (GFSI). The Code utilizes standardized HACCP principles and guidelines, which are proven methods and best practices used by the food industry to reduce the incidence of unsafe food reaching the marketplace
While Pakistan does have regulations in place related to food safety, including the Pakistan Pure Food Ordinance (1960), the Pakistan Standards and Quality Control Authority Act (1996), and the Hotels and Restaurants Act (1976), more recent legislation has given the country's provinces the responsibility of regulating the manufacture, transport, and sale of food items, which observers say threaten overall food safety in the country.
LoBue Citrus Boosts Food Traceability with Automation
LoBue Citrus, a California-based grower and distributor of oranges, recently boosted its food traceability with the implementation of an automated system at its two warehouses.
The company chose Intermec's industrial printers, mobile label printers, handheld scanners, rugged mobile computers, and the FoodLogiQ PTI Traceability system, which improved the company's accuracy to between 98 and 99 percent, according to Tom Clark, operations manager for LoBue Citrus. Labor expenses have also been drastically reduced "by hundreds of dollars a day," he reports.
Bruce Stubbs, Intermec's director of industry marketing distribution center operations, added that: "Food traceability legislation will continue to bring more demands to the industry in the coming year and being able to track food directly from field to fork is absolutely crucial not only for farmers and food operators, but for the entire industry's supply chain network. Implementing new food traceability technologies will not only allow companies to comply with these increasingly demanding legislations, but offer faster, more productive operational efficiency."
Tropicana Goes Back To Using Only Florida Oranges
PepsiCo Inc. is returning to using only oranges from Florida in its Tropicana Pure Premium orange juices, a decision made several months ago, before low levels of fungicide were found in oranges from Brazil, the company confirmed.
Tropicana Pure Premium had used 100 percent Florida oranges until 2007, when problems with the Florida crop caused the company to look at alternative sources, according to the industry publication Beverage Digest, which first reported the switch.
"This transition to production for Tropicana Pure Premium is well under way and will be completed by the end of the month," a Tropicana spokesman told Reuters in January. "As the largest buyer of Florida oranges, this is a minor supply chain adjustment for our Tropicana Pure Premium product."
PepsiCo and rival Coca-Cola Co., which makes Minute Maid Orange Juice, have said they have found low levels of carbendazim in juice shipments from Brazil.
Carbendazim is used in Brazil to combat blossom blight and black spot, a mold that grows on orange trees.
In the U.S., its use is limited to non-food items such as paints, textiles, and ornamental trees, although U.S. authorities allow trace amounts of carbendazim in 31 food types including grains, nuts, and some non-citrus fruits.
The Food and Drug Administration stated that it would temporarily halt orange juice imports and remove any juice found to have dangerous amounts of the fungicide carbendazim.
Coca-Cola said the company always uses the highest quality oranges, so it sources many of its oranges from the U.S.
"Going forward, we will continue to buy the finest oranges available anywhere," the company said in a statement.
Orange juice from Brazil, the world's biggest grower whose exports account for about 80 percent of total global orange juice trade, supplies more than a tenth of total U.S. demand. Pepsi and Coca-Cola's juice brands have about two-thirds of the U.S. market.