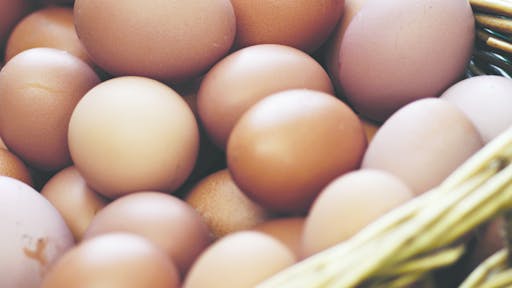 Spill Containment Equipment From A Plus Warehouse Protects Environment And Workplace
Spill containment is vital to protecting the environment and mitigating hazardous spills is a federal requirement as well," says Ed Stairman, president of A Plus Warehouse. "Even if spilling oil in your factory were allowed, would you want hazardous, slippery liquids close to your powered equipment? Spill containment is the logical way to keep your workplace safe."
A Plus Warehouse's new spill containment supplies include spill pillows, spill socks, sorbents, spill control pallets, spill control funnels, and all-in-one spill control kits. Their complete spill response kits are equipped with all the absorption supplies needed to absorb emergency oil, acid, base, solvent, and/or toxin spills, including: socks, pillows, Super Sorbent, and disposal bags. Most of their general purpose socks and pillows are reusable, biodegradable, and cannot be incinerated. In addition to spill pillows and spill socks, A Plus Warehouse also carries catch basins, aggressive pads and rolls, and oil-only pads and rolls.
"Spill containment goes beyond cleaning up spills, it also involves preventing spills with careful storage of containers containing oil and other liquids," says Stairman. "Our spill control pallets help with storing of drums and containers to help your facility's floors stay cleaner and drier."
A Plus Warehouse's spill control pallets include portable containment pallets, multi-purpose drum stackers, containment caddies, hazmat accumulation centers, two- and four-drum hardcover's with spill pallets, and portable secondary containment vessels.
In addition to their wide selection of spill containment equipment and supplies, A Plus Warehouse carries a large variety of complementing materials handling equipment, including drums and drum equipment (drum grabbers, heaters, lifters, pumps, etc.), lift trucks, ladders, matting, hand trucks, waste handling equipment, safety equipment and more.
Cargill Convenes Food Safety Panel
Cargill Inc. has convened a panel of food safety specialists to review the company's ground turkey food safety practices after it recalled 36 million lb. of ground turkey last month, according to an announcement.
Cargill initiated the recall and shut down ground turkey production at its plant in Springdale, Ark., after being informed by the Centers for Disease Control & Prevention (CDC) that CDC was investigating an outbreak of salmonella linked to ground turkey (Feedstuffs, Aug. 8). CDC said the turkey had been traced to one processing plant but did not identify the company or plant.
Cargill later resumed production after developing an enhanced food safety strategy for ground turkey production (Feedstuffs, Aug. 22).
However, "we are leaving no stone unturned," Steve Willardsen, president of the Cargill turkey business, says in reference to the food safety panel. He states the new food safety steps have been endorsed by the US Department of Agriculture, but the food safety panel "will help us assess and validate" those measures.
He says the panel will evaluate the entire production process, from growouts through ground turkey production.
The panel will consist of:
Dr. Michael Doyle, a food microbiologist at the University of Georgia Center for Food Safety;
Dr. Craig W. Hedberg, an epidemiologist at the University of Minnesota division of environmental health sciences, and
Dr. Barbara J. Masters, a veterinarian and senior policy adviser at the law firm Olsson Frank Weeda Terman Matz and a former administrator of the Food Safety & Inspection Service.
Willardsen says Cargill will "share" best practices emerging from its food safety efforts with its other turkey processing plants, and a spokesperson said significant food safety findings will be shared with other processors.
Rapidparts Inc. Celebrates 25 Years In The Material Handling Parts Distribution Business
Grand Rapids, MI: Rapidparts Inc, a wholly-owned subsidiary of Mitsubishi Caterpillar Forklift America Inc. (MCFA), supplies service parts for competitive forklift brands and other aftermarket products to authorized Cat lift truck, Mitsubishi forklift truck and Jungheinrich dealers. Rapidparts recently celebrated its 25th anniversary with a luncheon for the company's employees in its 80,000 sq. ft. warehouse in Grand Rapids.
Executives from MCFA and members of the MCFA Dealer Parts Advisory Board joined Rapidparts employees in the festivities, complete with an iPod raffle, slideshow and memory books highlighting the major milestones the company has achieved to date.
"Over the past 25 years, Rapidparts has strived to exceed customer and dealer expectations by supplying high-quality lift truck parts in the most efficient manner possible," says Jerry Sytsma, general manager of Rapidparts. "We appreciate the support of our employees and dealer network and look forward to celebrating future milestones together in the coming years."
MinStar Transport Introduces New Double Deck Trailer System
Eagan, MN: MinStar Transport is excited to announce the launch of their new Double Deck Trailer System. MinStar's transportation capabilities can help companies double the amount of freight carried on a single truck while reducing shipping costs.
"When designing new systems, we make sure to keep our shippers' needs in mind every step of the process," says president of MinStar Transport, Mitch Miller. "It's great to bring companies this new system for non-stackable freight and see their amazement at the capabilities of the design."
The Double Deck Trailer System deploys a second floor within the trailer which provides two levels of freight to be securely hauled in one trailer. Thus, shippers now have the ability to maximize floor space by hauling up to two loads in one MinStar Double Deck trailer. The system also helps to reduce fuel costs for shippers by only having to pay for one load versus two. This innovative system was designed to maintain full trailer width and is stowed neatly at the ceiling of the trailer.
MinStar's shippers have taken notice of the Double Deck trailer system's hauling capabilities. Although their system was designed for hauling rolling stock, many shippers have discovered the possibilities of doubling the amount of palletized non-stackable freight in a trailer load.
Shippers who will benefit the most are those that ship light non-stackable loads, such as rolling stock, electronics, paper products, displays and many more. The second floor of the trailer also has the ability to reach multiple heights at the same time for hauling odd-sized loads.
LeanLogistics Expands Into Europe, Welcomes CHEP To International Client Base
Holland, MI: LeanLogistics is pleased to announce its expansion into Europe with offices in UK and Spain.
LeanLogistics' European offices provide sales and support for the suite of LeanLogistics technologies. LeanLogistics On-Demand TMS delivers exceptional value for organizations seeking ways to leverage their transportation process as a means of improving supply chain efficiencies. In addition, On-Demand TMS offers multi-language capabilities and specific functionality to support European regulations and processes.
CHEP, a global leader in pallet and container pooling, is a LeanLogistics technology customer in North America and is currently implementing On-Demand TMS in Europe to manage inbound and outbound truckload, less-than-truckload and intermodal shipments. CHEP's 300 million pallets and containers support more than 500,000 customer touch-points globally. LeanLogistics and CHEP are both part of Brambles Limited.
"CHEP operates in 49 countries, so it only makes sense to implement the same technology throughout our other business sectors to manage our transportation more efficiently while reducing costs," says Juan Pablo Negus, vice president of Logistics, Europe. "We selected LeanLogistics to manage CHEP's millions of dollars in freight because of its proven success with our North American operations."
CHEP issues, collects, conditions and reissues pallets and containers from a global network of service centers for global companies and brands, such as Procter & Gamble, Sysco, Kellogg's, Kraft, Nestlé, Ford and GM, helping manufacturers and growers transport their products to distributors and retailers.



Free-Range Flock
Demand for chicken came before the egg at Standing Stone Brewing Co.
To provide poultry it could be "proud of," says owner Alex Amarotico, the Ashland restaurant founded its own flock last year. The byproduct is about four-dozen eggs gathered daily and used in quiche specials and Saturday breakfast service that started in May. The free-range, organic eggs appeal more and more to Standing Stone customers, along with the brew pubs grass-fed beef, original beer and a new rooftop garden.
"They have an intimate knowledge of where that food is coming from," says Wendy Siporen, executive director of THRIVE, the economic-development and food-advocacy group behind this week's Eat Local Challenge. Standing Stone is a founding THRIVE member and one of the Challenge's participating restaurants that feature at least 75 percent local ingredients.
About three-quarters of Standing Stone's eggs are produced by its 60 laying hens. The small supplement comes from mainstream organic, free-range eggs. But the difference between the two is unmistakable. Yolks in Standing Stone's own eggs are nearly orange while commercial counterparts are a paler hue of yellow.

About 150 more chickens will start laying in the next couple of months, says Amarotico. All 250 birds, including roosters, will move Oct. 1 to new pastures with 13 head of recently purchased cattle. Signing an agreement last month to lease 265 acres of farmland from the city of Ashland, Standing Stone plans to produce poultry for the restaurant by the end of the year.
Amarotico negotiated with the city for more than two years to lease property that officials intended to use for spraying wastewater. When the price of hops hit a high in 2007, the restaurateur started brainstorming ways to grow the essential ingredient in brewing. But his two-year lease at a cost of $50 per acre with an option to renew ultimately was more conducive to raising livestock, says Amarotico.
"I'm sure we'll grow something," he says, adding that the soil needs to be enriched with the restaurant's kitchen compost and the animals' manure.
In the meantime, the restaurant has installed a rooftop garden tended by server and waste manager Brandon Schilling. He started in May with a few recycled food-service buckets set on a concrete pad to grow mint for Standing Stone's signature mojito. Plantings have since expanded to wooden pallets and surrounding rooftop ledges.

The "improvisational garden" contains cucumbers, strawberries and tomatillos and may overwinter some kale and carrots, says Schilling. By building a greenhouse, the restaurant could supply more in the way of produce than just fresh herbs, he adds.

Standing Stone's efforts are not unique locally, says Siporen. But the midprice restaurant proves that locally produced food can be both profitable for businesses and affordable for customers, she says.

"A lot of times, people really equate that with more upscale."
Companies in this article