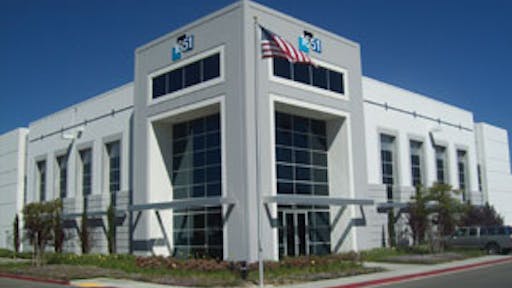 Price Chopper, Schenectady, NY has selected the Aldata G.O.L.D. Retail Supply Chain Suite to centralize merchandising and procurement and to improve replenishment management operations across 116 grocery stores throughout New York, Pennsylvania, Connecticut, Massachusetts, Vermont and New Hampshire.
Total Logistics Control, Zeeland, MI, has announced a one-year contract extension with Schwan's Logistics LLC. Under the agreement, TLC will run transportation for segments of Schwan's Food Service and Consumer Brands Businesses as it has for the past four years.
The Wm. Wrigley Jr. Co., Chicago, has announced an agreement to merge with Mars Inc. As a result of this transaction, Wrigley will become a private company and part of one of the world's premier family-owned companies. The combined organization will have a product portfolio containing some of the world's most recognizable and well-loved confectionery brands, including Orbit, Extra, Doublemint, M&M's, Snickers and Mars, as well as leading food, beverage and pet care brands. The combined portfolio will boast over $27 billion in global sales.
Walgreens, Deerfield, IL, has renewed its contract with Horizon Lines Inc., a domestic ocean shipper based in Charlotte, NC. Horizon will remain the drugstores' primary carrier to Puerto Rico for the next two years. Horizon Lines will be instrumental in keeping each store stocked with more than 25,000 everyday items and medications.
Dot Foods, Mt. Sterling, IL, has just built two distribution centers in Cambridge City, IN and Williamsport, MD. The Cambridge City facility is 170,000 square-feet and consists of a dry warehouse, an ammonia refrigeration plant, a machine room, a maintenance garage and a loading dock. Dot also added 106,672 square feet to its already existing Williamsport facility. It includes dry storage, an ammonia refrigeration plant, employee break rooms, rest rooms and a plant maintenance area.
Kraft Foods Inc., Dover, DE, is adding 40 jobs and expanding production at its Dover manufacturing plant. Kraft is investing about $40 million in the 44-year-old plant to increase production of single-serving packets of its Kool-Aid, Crystal Light, Country Time, Tang and Capri Sun powdered drink mixes.
Food Lion, Salisbury, NC, has deployed the Retalix Yard Management solution at its 1.8 million square foot headquarters distribution center in Salisbury, N.C. The Retalix Yard Management system is designed to automate the yard and dock management process through predictive logic and optimization algorithms.
Pepsi-Cola North America, Purchase, NY is introducing a lighter 500 milliliter flavored non-carbonated beverage bottle. The company has reduced the plastic in this bottle by 20 percent, which will eliminate 20 million pounds of waste. The lighter bottles will hit store shelves sometime soon.
"R2D2—It IS you! It IS you!"
Kiva Systems' Mobile Fulfillment System uses a simple set of equipment and powerful control software to provide a complete fulfillment solution: storing, moving and sorting inventory. Instead of being stored in static shelving, flow racks or carousels, products are stored in inventory pods in the center of the warehouse while operators stand at inventory stations around the perimeter. When an order is received, robotic drive units retrieve the appropriate pods and bring them to the worker, who picks out the appropriate item and places it in the carton. Completed orders are stored on separate pods, ready to get up and move to the loading dock when the truck arrives.
Companies in this article